Currently leading in the competition for most consistent horse of the year, Swedish ROYAL IN is not new to the winning circle. Up till today he won 9 of his 14 starts in 2015 but yesterday's victory does not stop any where short from being a one in a lifetime event for him and all his entourage.
On the occasion of a visit to Malta by Her Majesty The Queen Elizabeth II related to the Commonwealth Heads of Government Meeting held in Malta this year, The Queen was delighted to visit Maltese horse racing at Marsa race track. An avid rider herself Marsa complex reminds The Queen of her younger days when she used to ride horses during her stay in Malta.
ROYAL IN (se) was the winner of the Queen Elizabeth II Silver Race Final, organised for this occasion. The winning trophy was awarded to the driver and owner by none other than The Queen herself in the presence of Her Excellence the President of Malta, Marie Louise Coleiro Preca.
It has surely been a memorable day for all of us at the track with a wonderful final in which ROYAL IN delighted the public and the Monarch herself. All in all it was written in the stars. Who could win such a race when the Royal Highness was over at the track if not ROYAL IN. That's what's in a name :) !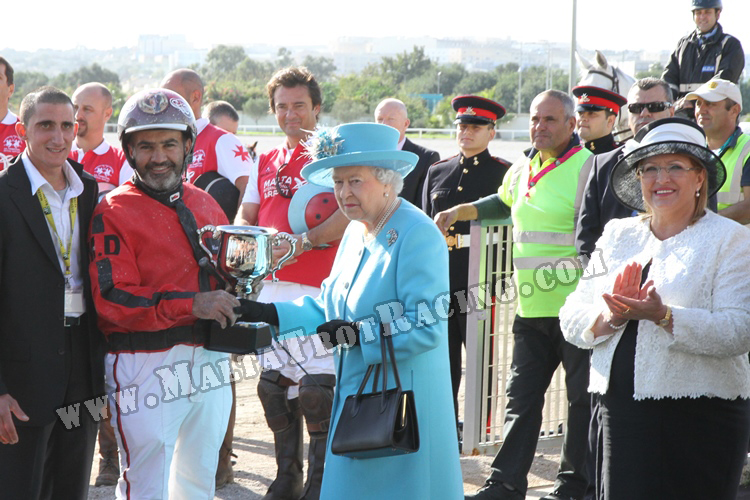 Photo: Queen Elizabeth II handing out the trophy to owner and driver